LOS ANGELES — Staples Center, the home of the NBA's Los Angeles Lakers and Los Angeles Clippers, the NHL's Los Angeles Kings and the WNBA's Los Angeles Sparks, will be renamed "Crypto.com Arena" in December.
AEG, the building's management company, and the Singapore-based cryptocurrency platform announced their new 20-year naming rights agreement Tuesday. While terms of the deal were not disclosed, multiple people with knowledge of the situation pegged its value at $700 million.
Since its 1999 opening, Staples Center, named after the retail office supply chain, has been home to six championship Lakers teams, two championship Kings teams and three championship Sparks teams. The multipurpose facility in downtown Los Angeles, which typically draws more than 18,000 fans for basketball and hockey games, also has hosted the Grammy Awards and will be an official venue during the 2028 Summer Olympics.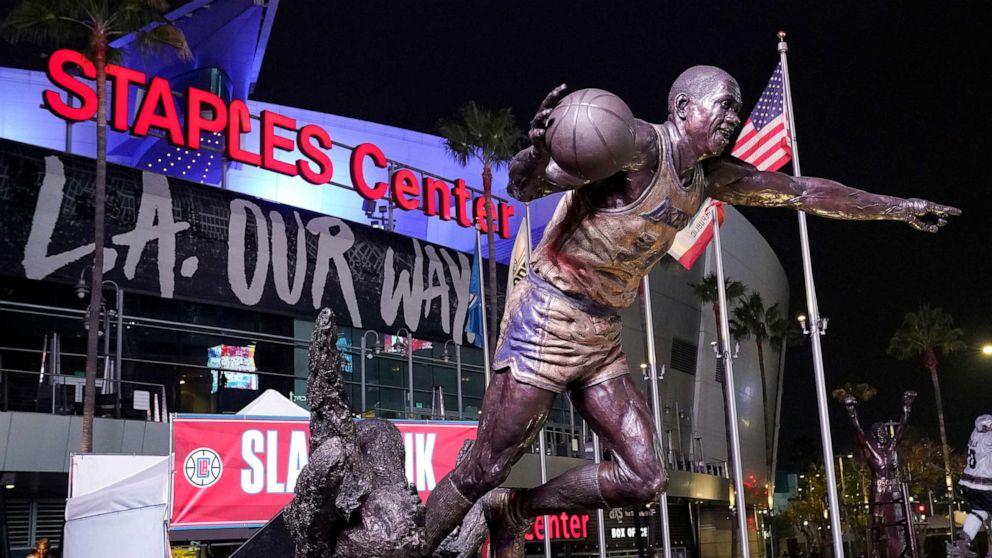 "This partnership is about the future," AEG President Dan Beckerman said in a statement. "AEG and Crypto.com not only share a vision about innovation and the future of sports and entertainment, but we also have a shared commitment to our communities where we work and live."
The name change will go into effect Dec. 25, when LeBron James and the Lakers play host to Kevin Durant and the Brooklyn Nets in one of the most anticipated games of the NBA season.
Crypto.com was founded in 2016 and boasts more than 10 million global users, according to its website, and its self-described mission is to "accelerate the world's transition to cryptocurrency." The company's move into arena naming rights follows a similar crypto-related rebranding of the Miami Heat's home from American Airlines Arena to FTX Arena this year.
"We're very excited about partnering with AEG and investing long term in this city," Crypto.com CEO Kris Marszalek said in a statement, "and using our platform in new and creative ways so that cryptocurrency can power the future of world class sports, entertainment and technology for fans."
The Lakers announced in May that they had reached a deal with AEG to continue playing their home games at Staples Center, the centerpiece of a downtown entertainment complex known as L.A. Live, through 2041.
Meanwhile, the Clippers, who have sought their own home for years, announced in September that they will relocate to Intuit Dome, a billion-dollar arena that is under construction in nearby Inglewood, in 2024.
"I grew up with this being Staples Center and Staples Center being the place to play and the place to be," Clippers forward Paul George said after a 106-92 victory over the San Antonio Spurs on Tuesday. "It will definitely be weird. It's the same location, but it's kind of stripping the history here. … Good thing we won't be here too long. We'll be at our own place."
Source: The Guardian, Washington Post, ABC news