During New York Fashion Week (NYFW) on September 10, the award-winning Nolcha Shows event celebrated its 15th year of showcases by putting on a "Fashionology" immersive experience that fused its runway shows with a one-stop-shop technology experience lounge.
Over the past 11 years, the Nolcha Shows have become established as a platform of discovery that showcases the collections of independent fashion designers to a global audience by leveraging cutting-edge innovative designers through runway shows and exhibitions.
The event featured a range of experiences, including digital wearables, augmented reality (AR) and virtual reality (VR) experiences, interactive fashion gaming, and a showcase of sustainable fashion brands focused on ethical fashion, curated by Wear The Future.
The "Ones to Watch" segment highlighted ready-to-wear and wedding brands embracing Web3, such as Oh Polly, Nazranaa, Jessica Abbey & Federico Kampf, Tina Tandon, Vitruvius, and a special collection by the New York Culture Club with embedded microchips for an immersive AR experience.
The event also featured tech activations and digital art presentations, including LAVO's community hub for creators and NUMB3R xA, a digital art collective.
Alongside the other immersive fashion activations, Collina Strada, a New York fashion brand, unveiled its spring/summer 2024 collection, uniquely crafted using AI. The brand trained the AI with its design archives from 2008, refining the AI-generated designs until they resonated with the team's style. The final creations hit the runway with models portraying tension between humans and AI, marking Collina Strada as a pioneering brand in embracing AI for design.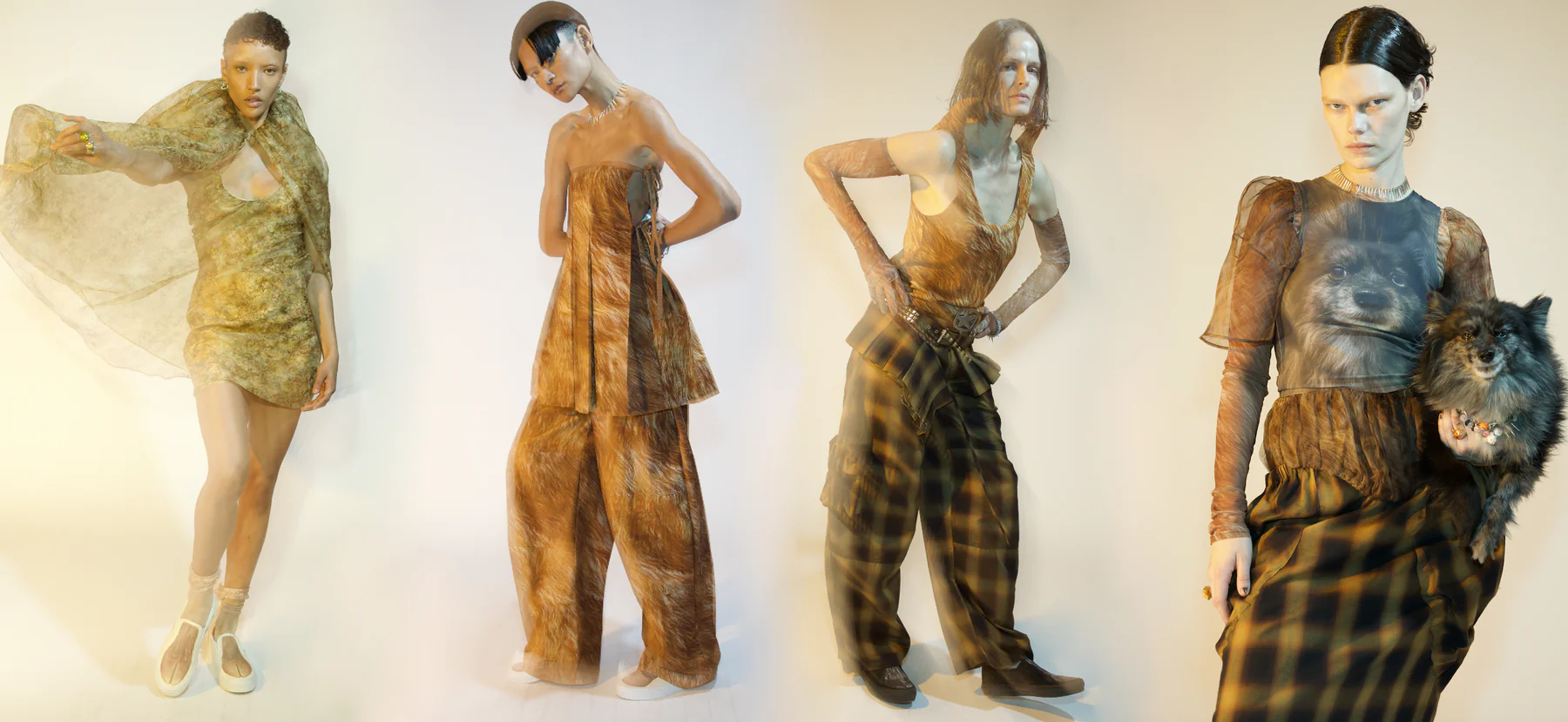 The convergence of fashion and Web3 is seen as a significant trend, with the market capitalization of crypto experiencing fluctuations, yet ongoing interest in Web3 technologies. As AI continues to find its place in our tech sector, the demand for digital self-expression remains strong, with consumers seeking new ways to curate their digital identities and maintain ownership over their digital assets. However, survival depends on the practicality and security of these newly built infrastructures that often blindly invite consumers to trust these new technologies.
The event also honored military spouses, offering them a VIP makeover experience and showcasing the fashion industry's commitment to inclusivity and giving back.
---
Source: nftnow.com