Anticipation is building for the upcoming $MEME Coin launch by Memeland. In less than 24 hours, the journey will begin, and those who qualify will be able to get their first lot. Amidst the chaos and excitement, it's essential to cut through the noise and focus on the key details that every enthusiast should be aware of.
Memeland is a Web3 venture studio created by 9GAG, the popular Hong Kong-based meme-centric entertainment website launched in 2008. Having built up a following of more than 200 million across its various social media platforms since then, 9GAG was well-positioned to bridge into the Web3 space when it announced Memeland in April 2022. Since then, Memeland has created several NFT projects, including Captainz, Potatoez, and MVP. Now, they're preparing to launch a new endeavor: a token.
We've gathered details regarding the token allocation, the launch itself, the allowlist process, and more, compiled from the myriad of tweets, threads, and scattered information found across Discord and the official website.
Tokenomics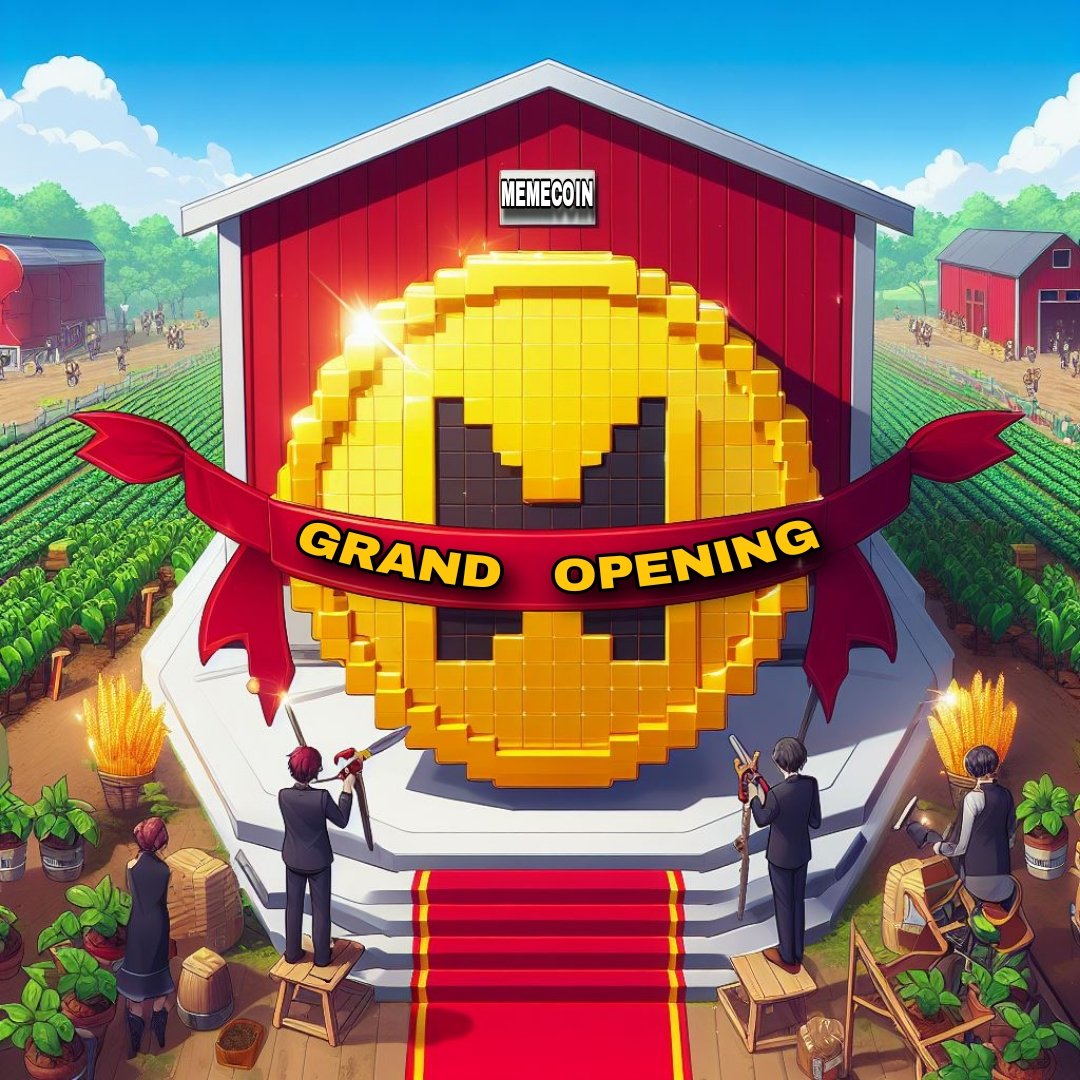 The total supply for Memecoin is $69,000,000,000 $MEME. The initial price per $MEME is $0.001 USD. According to the Memecoin team, 2.75% of the total supply will be unlocked on the first day. Then, the remaining amount will be unlocked daily for the next 18 months.
Here is the distribution breakdown:
Private sale: 6,900,000,000 (10%)— For Memeland Captainz holders only
Contributors: 13,800,000,000 (20%)— Partners and team members building Memeland
Fire sale: 8,280,000,000 (12%) — Allowlist and certain waitlist
Airdrops: 17,250,000,000 (25%)
Ecosystem fund: 22,770,000,000 (33%)
Allowlist Allocations
Those who hold certain NFTs from the Memeland ecosystem will have different allocations during the Fire Sale, depending on the type, rarity, and amount. Here's what allotment you'll get based on what you hold, according to Memecoin's official site.
1. MVPs: Guaranteed 12 Lots Per NFT
You are guaranteed an impressive allocation of 12 lots per NFT, offering a substantial stake in the NFT marketplace.
2. CAPTAINZ: Tailored Guarantees Based on Species
For CAPTAINZ, the allowlist guarantees are tailored to your species, ensuring that your allocation aligns with your unique role within the Memeland ecosystem.
3. ALIEN: Secure 10 Lots Per NFT
Alien enthusiasts will be delighted to know that they are entitled to a generous allocation of 10 lots per NFT, providing ample opportunity to own a piece of Memeland's digital world.
4. KAIJU or KONG: A Share of Three Lots Per NFT
Whether you align with the mighty KAIJU or the iconic KONG, your allocation stands at a respectable three lots per NFT.
5. SHARK or KRAKEN: Secure Two Lots Per NFT
For those who favor the SHARK or KRAKEN species, the allowlist guarantees you two lots per NFT, allowing you to dive into the NFT action.
6. HUMAN or UNREVEALED: One Lot Per NFT
Humans and those who prefer to remain unrevealed will receive a solid allocation of 1 lot per NFT, ensuring that they, too, have a stake in Memeland's digital collectibles.
7. POTATOZ: One Lot Per NFT for Lucky Waitlist Deposit Wallets
Lucky waitlist deposit wallets under the POTATOZ category will receive one lot per NFT, selected randomly, adding an element of surprise to their allocation.
Full and Super Crews: Enhancing Your Allocations
Beyond individual allocations, Memeland offers additional benefits for those who form or join crews.
Full Crews: Members of full crews receive an extra lot per NFT, enhancing their share of the NFT marketplace.
Super Crews: Ultra-wealthy Super Crew members are in for a treat. They are guaranteed an additional 12 lots per super crew, granting them a significant advantage in NFT ownership. Additionally, Super Crew members gain exclusive access to the private sale, adding another layer of privilege to their NFT journey. To qualify for these exceptional perks, full and super crews must be actively questing.
Who can participate in the Fire Sale?
The Fire Sale will occur on Thursday, Oct. 26, at 11 a.m. (UTC+8).
Only Captainz/MVP will be guaranteed access to the sale. If you have a Potatoz or waitlist code, you have a chance to participate, but it is not promised. Each lot is equivalent to 300,000 $MEME. Each lot is worth $300, and the amount of ETH required will be announced by the team two hours before the sale.
Memecoin Farming
🧑‍🌾 $MEME (@Memecoin) FARMING DASHBOARD IS LIVE!
👉 https://t.co/BPFq5tsj8T

1. COMPLETE QUESTS
2. COLLECT MEMEPOINTS
3. HARVEST! pic.twitter.com/vPHK4Xq2DT

— Memeland ❤️ Memecoin (@Memeland) October 19, 2023
The $MEME Farming Dashboard is now live, and its goal is community appreciation and engagement to help spread the word about $MEME. By actively engaging with the platform and participating in various quests, community members can earn MEMEPOINTS. Examples of quests include posting on X about Memeland, following the Memecoin and Memeland X profiles, and much more under a specific time limit.
These points serve as a digital currency within the Memeland ecosystem and represent a direct pathway to reaping the rewards that await. The more quests completed, the more MEMEPOINTS one accrues, bringing community members one step closer to unlocking a world of incentives.
While it hasn't been revealed what rewards the MEMEPOINTS will lead to, many assume that the points will lead to a $MEME airdrop. Airdrop specifics have yet to be announced other than the Snapshot date, which was Oct. 25 at 11 p.m. (UTC+8) and has now passed.
For those considering participation, please be advised as per the official Memecoin website: "$MEME is literally a meme coin. No utility. No roadmap. No promises. No expectation of financial return. Just 100% memes."
---
Source: nftnow.com