Chicago artist Jason Peterson recently revealed his mural of Kanye West, and now he's announced that he's launching an NFT based around the artwork.
On Monday, the live auction for his 1-of-1 non-fungible token of the 'Ye mural in the West Loop of Chicago launched, allowing digital art collectors to bid on it up until Oct. 22 at 1 p.m. ET. The auction is currently being held on the recently launched digital marketplace named Yeah Probably Nothing, which was developed by Peterson in conjunction with NFT company Kalao, and Avalanche blockchain development team Ava Labs.
Whoever wins the auction will be solidified in the mural itself (coordinates 41°53'07.9"N 87°39'04.9"W) with their information connected to a QR code. The multidisciplinary artist Peterson also thanked Tubzilla for the typography featured on the mural and said that he hopes the wave of NFTs will allow artists to think outside of the box when it comes to presenting their output.
"Contemporary artists are constantly seeking new ways to challenge the status quo of art and its medium," said Peterson. "NFTs brought in an innovative, new medium to the art world, allowing artists to fully control the distribution of their art as well as experiment with new ideas. I wanted to create a digital and physical experience that paid homage to the City of Chicago by creating a mural of Kanye West alongside other Chicago artists."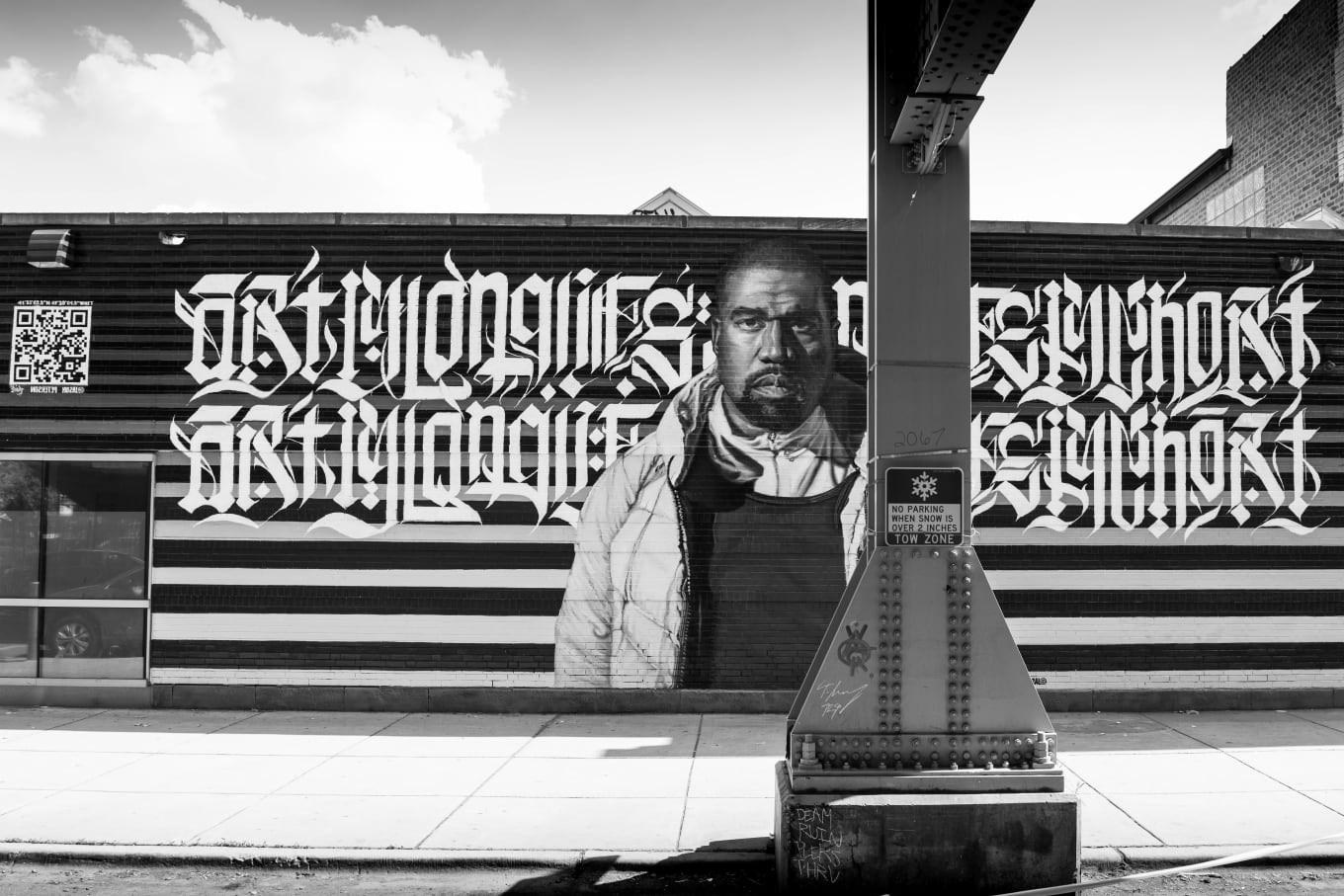 While Kanye West himself has yet to get involved in the rapidly growing NFT market, plenty of other artists have already ventured into the space. Just last month, Pusha-T and Nas invested into the new streaming platform Audius, which is a streaming service built on the same blockchain technology as NFTs. 
It's not just artists who have gotten involved, though, as Odell Beckham Jr. entered the NF.T game with the purchase of a CryptoPunk this past August.
Source