Lufthansa's Uptrip loyalty program offers special perks for passengers who collect sets of NFT-based trading cards.
Lufthansa Group, parent company of one of the world's largest airlines, today announced the public launch of an NFT-based loyalty program that rewards participating passengers with digital collectibles that can unlock added benefits.
All of the group's airlines—which include Lufthansa, Austrian Airlines, Swiss International Air Lines, and others—are participating in the Uptrip loyalty program, letting passengers collect digital trading cards when they fly on one of the airlines.
The cards are themed based on particular destinations, aircraft used in the airlines' respective fleets, and even specific holidays.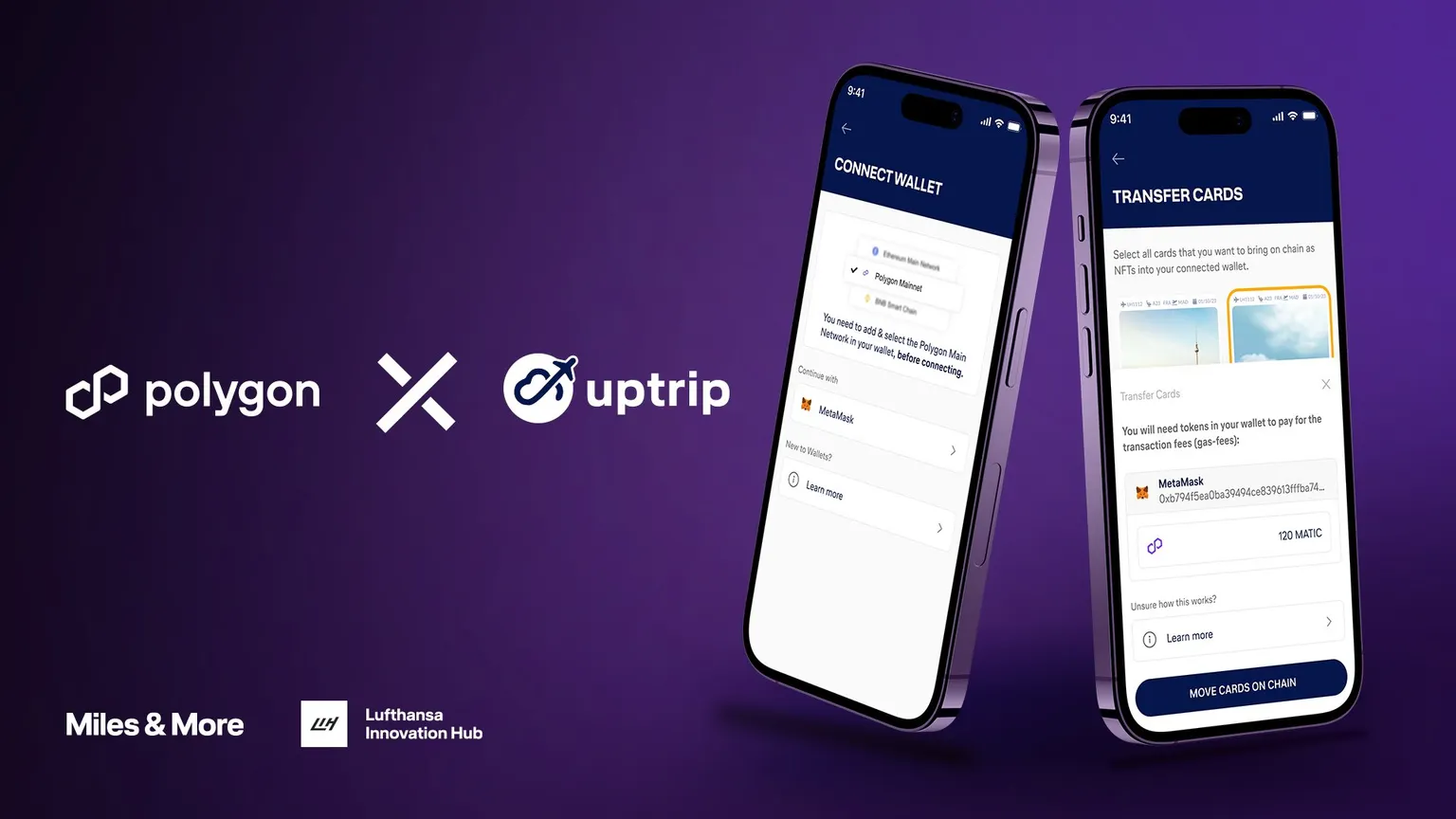 By amassing all of the cards needed for certain themed collections, Uptrip users can unlock special perks on the airlines, including free in-flight Wi-Fi, access to airport lounges, redeemable airline miles, and more. Uptrip is also planning to add a trading feature, letting users fill in any gaps in their collections.
Uptrip comes out of the Lufthansa Innovation Group, and is built on Polygon, an Ethereum scaling network. Uptrip was previously soft-launched and tested with over 20,000 users, the company said, who collected a total of more than 200,000 digital trading cards.
Lufthansa Group already has some 36 million members in its traditional Miles and More loyalty program. The brand is among the latest to utilize Polygon, which enables faster and cheaper transactions than Ethereum's own mainnet. Starbucks, for example, has launched its own loyalty program with NFTs, while Nike, McDonald's, Reddit, and Coca-Cola are also building on Polygon.
---
Source: Andrew Hayward – decrypt.co